For the past year, the pineapple has been boss of the fruit trends — pineapple shirts, pineapple night lights, pineapple ukeleles,pineapple pinatas, etc. You name it, it has been DIYed with a pineapple motif.
Lately, though the watermelon is getting its turn in the limelight.
Here's why the watermelon is great. One, it is easy to do (see above painting). A rounded out triangle, a swish of paint and some black dots and there it is. You have a watermelon slice. There is nothing more satisfying than a DIY you can't screw up.
Here are some of my favorite projects from around the web.
All about this stamped doormat made from a sponge. Get the project here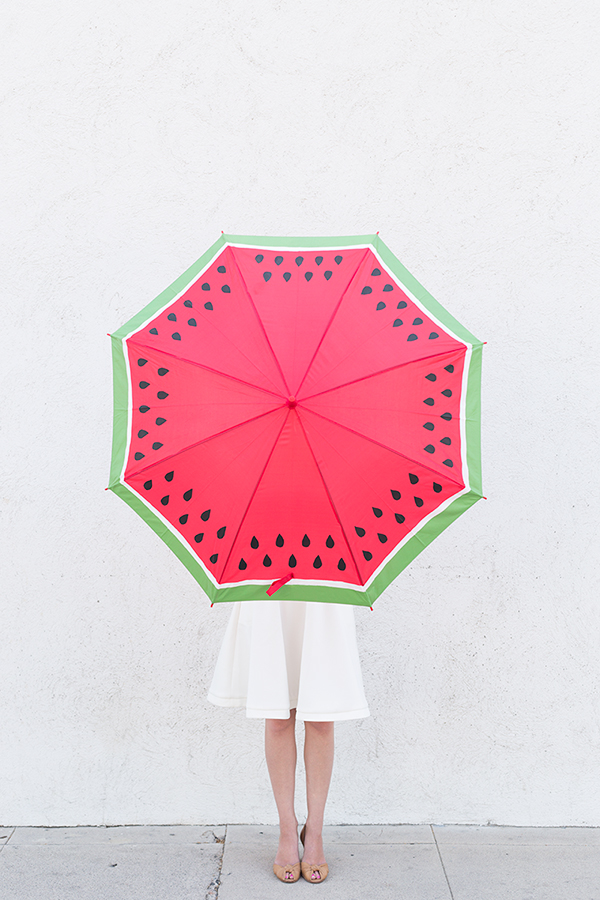 Or how about this super cute umbrella from Studio DIY.
If you like to wear your DIYs and aren't afraid of color try these.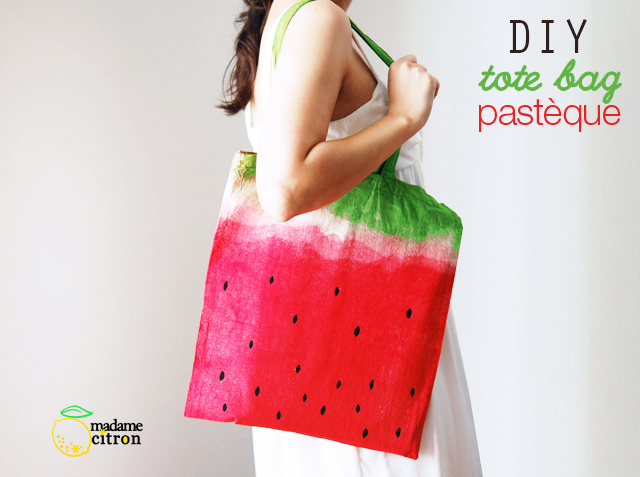 A DIY for how to make a watermelon tote bag in French. But the pictures are pretty obvious.
And if you want to drink your watermelon, but a your watermelon cocktail in a watermelon keg.